Pausing on Purpose: Practices to Support Self-Care
While we're all doing our part to flatten the curve, it is important to remember that you don't have to be flattened by it. On this page, you will  find simple and evidence-based practices to help boost emotional well-being, physical health, and mental focus.
These meditations are offered by Angela Johnson, DACM, MSTOM, MPH, Doctor of Chinese Medicine at Rush University Medical Center.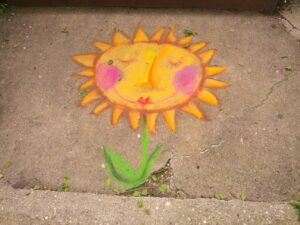 Breathe
Did you know that pausing to connect with your breath is good for both mind and body? It's true. There is scientific evidence to suggest that when we take a moment to shift our attention to the sensations of breathing it calms our nervous system (i.e., reducing stress/anxiety), improves memory, and sharpens our ability to stay focused.
Interested in trying it today? You only need a couple of minutes. Listen here: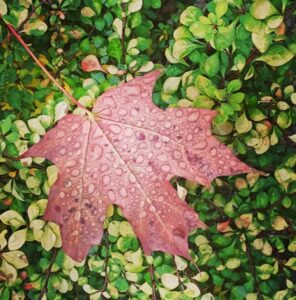 Feeling overwhelmed? This 4-step mindfulness practice may help.
In recent weeks, I have found myself entangled in a web of thoughts and emotions resulting from the pandemic. Sometimes, I've been caught in fear and anxiety, and especially worried about those most vulnerable. Other moments, I'm overwhelmed and brought to tears with the bravery and kindness occurring at Rush, and around the world. In other instances, while knowing it was the right decision, I've selfishly felt sad and disappointed that I had to cancel my wedding.
We all know that emotions are a natural part of being human. What may be surprising to learn is that we are naturally wired to react to strong or difficult emotions by either acting out, or suppressing them. Unfortunately, either situation can have negative consequences (e.g., snapping at a loved one), and ripple out to negatively affect other areas of life (e.g., hijack our ability to stay focused at work, get quality sleep, etc.). Unfortunately, not having a way to manage emotions can leave us feeling foggy-headed, exhausted & emotionally drained.
One way to navigate the rollercoaster of emotions is through a practice called R.A.I.N. This 4-step mindfulness process is helpful as it de-conditions habitual reactivity of "fight, flight, and freeze," and helps us respond to our emotions, without letting them dominate our life.  While mindfulness practices will never prevent stress and difficult emotions from occurring, research shows they can help us respond to life, as it's happening, with greater ease, and self-compassion.
Interested in trying R.A.I.N? Check out the audio guided practice.
A gentle reminder – if your emotions reach a certain threshold, please tap into your support network. Whether you reach out to a loved one, or that of a professional, getting support is important for self-care.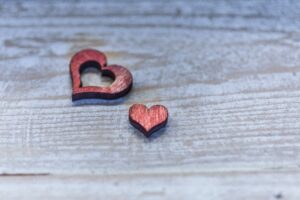 Loving Kindness: A Way to Connect During COVID-19
As human beings we are wired for connection. Strong social connections are not only important for our emotional well-being, but they boost our physical health as well. For example, research shows that those who have social support and feel connected have a stronger immune system, experience lower rates of anxiety and depression, and may even live longer than those who are socially isolated.
Unfortunately, life as we know it has been interrupted – including our habits of social connectedness. While we practice social distancing, it's important to find creative ways to still feel connected. One science-backed way to do this is through a mindfulness practice called "loving-kindness." It involves sending feelings of goodwill, kindness, and warmth toward ourselves and others by silently repeating a series of mantras. While phrases such as "May you be well; May you be safe; May you be happy" are traditionally used for this practice, use whatever phrases feel best for you. Emerging science shows this practice can help make us more resilient, feel more socially connected, help with healing, and much more.
Interested in trying "loving kindness" today? Listen here: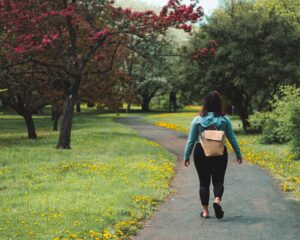 Supercharge Self Care: Pay Attention To Your Attention
When it comes to self-care, we all know that physical activity is good for us. In a recent article, faculty from the Rush College of Nursing remind us that even the simple act of walking can help us maintain weight, ease joint pain, boost immune function, and much more.
To supercharge self-care when your body is in motion, or even at rest, you might want to pay attention to your attention. Regardless of what you're doing  (e.g., walking, gardening, working), it's likely that your mind is not focused on the task at hand, and this can be problematic.
Think about this for yourself . . . have you ever been on a walk, and in the beginning reveled in the fresh air, the sound of the birds, and then arrived back at home only to realize you've been spaced out? Has this ever happened at work? Ever noticed that your mind sometimes veers off of the task at hand?
What I just described is called "mind wandering." Research finds that it occurs nearly 47% of our waking hours, and often happens without our awareness. While mind-wandering itself isn't necessarily a bad thing, a growing body of research suggests it may make us less happy, more error-prone, and interfere with our ability to concentrate, and make decisions.
Fortunately, we can learn to optimize mind wandering to our advantage by practicing mindfulness. Studies find that people who engage in mindfulness are less stressed, more focused, and happier. Interested in learning how to do this on your next walk outside, or even at work? Listen here for some inspiration.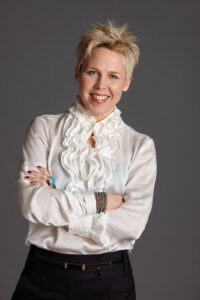 Angela M Johnson, DACM, MSTOM, MPH, LAc, Dipl OM
Angela Johnson is a Doctor of Acupuncture in the Cancer Center @ Rush University Medical Center. She also holds a faculty appointment as an Assistant Professor in the Department of Psychiatry & Behavioral Sciences, Rush Medical College.
As the acupuncturist in the Rush Cancer Center, Dr. Johnson provides personalized treatments for patients who are interested in achieving optimal health in the face of chronic illness. In her faculty role, she collaborates in research, serves as a preceptor for students interested in integrative medicine rotations, and teaches mindfulness meditation in clinical, academic, corporate, and retreat settings.
Angela Johnson holds a Doctorate in Acupuncture and Chinese Medicine, Master of Public Health, Master of Science Traditional Oriental Medicine, and Bachelor of Art. Additionally, she has completed mindfulness training with Mindfulness Without Borders; University of California San Diego Center for Mindfulness; University of California Los Angeles Mindful Awareness Research Center; Rush University Medical Center's MBSR program;The Center for MindBody Medicine; and The Center for Mindful Self-Compassion.